About Us
Valion is passionate about creating a India Focussed PropTech Ecosystem and to assist property owners/ landlords/ developers in digitally Managing/ Selling & Monetizing their Real Estate Assets.
We strongly believe in digital transformation of Real Estate Industry across the value chain and it's the hard work of over 15 years advising HNI Families on how to better manage their RE portfolios
At Valion, our endeavour is to create multiple Real Tech Proprietary Solutions which would shape the future of Real Estate Industry in India. Each of this solutions is well incubated, mentored and are run as independent companies having their own P&L.
We strongly believe in the next 2-5 years the industry would undergo a holistic digital transformation which would help all investors/ consumers & Other stake holders to manage growth and overcome challenges the sector face presently.
If you are a firm believer of Real Estate as an asset class & technology we are here to parter, collaborate and build a business jointly.
To Get in touch please click here
Advisory Board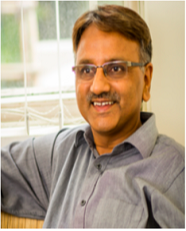 Atulit Saxena

Before Futurebrands, he was Director of Euro RSCG Advertising, one of world's leading advertising agencies. A post graduate in business administration from University of Rajasthan, Atulit has more than two decades of brand development experience across apparels, FMCG, consumer durables and services.
His principal areas of work and interest include Startup Brands, Brand Finance, Brand Licensing, Brand Partnerships, documentary films and teaching. Atulit has given lectures at franchising & brand licensing conferences, FICCI , CII seminars, and management schools in India.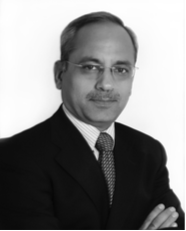 Rajiv Popli

Accomplished career of 30 years in seeding, developing and managing direct and through channel business with end-to-end organizational responsibility and delivery around Marketing, Business Development, Strategic Planning, Global/Regional Partnerships, Legal, Finance, Corporate Communication and HR.
He Took ownership of key roles in Indian and Global organizations at India and Asia- Pacific levels making strategic contributions for accelerated and sustained business growth. Awards/recognition at Regional/Global level through the period are a testimony to value delivery.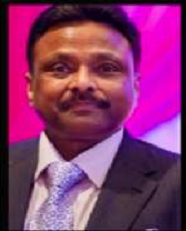 Narendra Gupta

Tathya Consulting,offers advisory services in the areas of Strategy Formulation and Implementation, Public Policy, Legal and Corporate Affairs.
TATHYA has advised several corporates both in India and neighboring countries including Bharti Airtel ltd., Arvind Limited, Max Life Ltd.,Micromax India Ltd.,Emkay Global Financial services ltd.,Penn Scheon Berland,Skycity Foundations Ltd,Rupayan Group of Bangladesh,Hayes Group of Bangladesh,RIVA FYZ Dubai,IBUS Network & Infrastructure,One Eight, Altaeros Energies USA,UNICO developers Pvt.Ltd.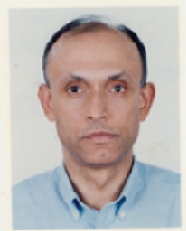 Sanjiv Chatrath

Sanjiv has held top/senior management positions (Director, Vice President/President, CEO) with different organizations in India and abroad, including at American Express. In 2006 he changed tracks from the corporate arena to share his acquired knowledge, experience and skills with the development sector in India.
Sanjiv has extensive experience of managing multifunctional teams of individuals from diverse backgrounds, within both the corporate and development organizations. He is a Chartered Accountant with over 35 years of work experience, in India and overseas (about 20 years in East and South-East Asia).
Corporate Governance
Our committed employees have always maintained the highest standards of integrity and ethics which irrefutably assures the same for future. We take pride in our traditions of responsibility and accountability.
We believe that transparent disclosure of our policies is fundamentally important for maintaining our well-established reputation and preserving the trust of our clients and investors. We consider that the company's values of integrity, teamwork, creativity, nurturing of individuals and risk management are ingredients that are central to the Company's success.
Valion acknowledges its responsibility for the system of internal control and for reviewing its effectiveness. The Company has in place an Integrated Internal Control, which plays a critical role in managing the risks towards the achievement of company vision, strategy and objectives, and is also central to safeguarding stakeholders' interests and Company assets
Valion believes in good governance, therefore we include the appropriate checks and balances that a formalized system of organization should possess. We remain committed to adhering to these policies and principles and are confident that our stakeholders both in terms of our Directors and our employees will continue to conduct themselves in a manner worthy of your respect. We thank you for your continued support.